T
he Crypto Currency movement is here to stay and we have risen to the occasion. Paying for our products & services with Cryptocurrency is as easy as it can be. You can copy our coin address for the currency you are wanting to pay with and paste it in your Crypto Wallet to send the payment to us. We are going to start out with 2 different coins - BTC (Bitcoin) & ETH (Ethereum).
PLEASE - Do not send us Cryptocurrency unless you are purchasing our products or services. We will not send it back without taking out the fees it costs us to do so plus an admin fee for the trouble.

Bitcoin - BTC -

bc1qrsnpjt82vjnthnykak64r9dkh4lf3wyl9jm8vr

Ethereum - ETH -

0x2C11910af31Ab31c4C1CFF01CD093CF1F093497F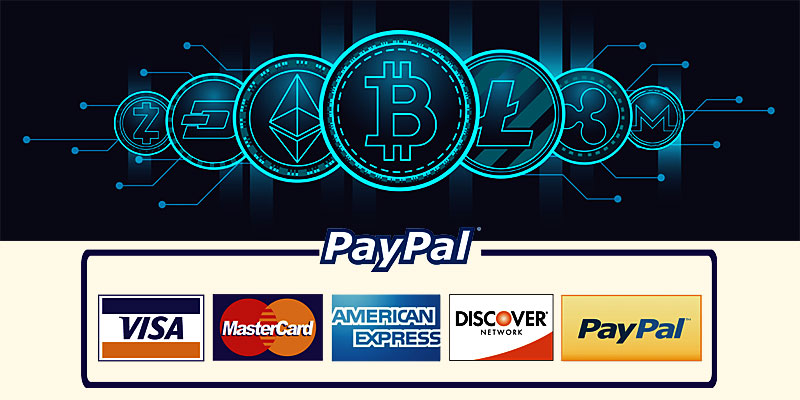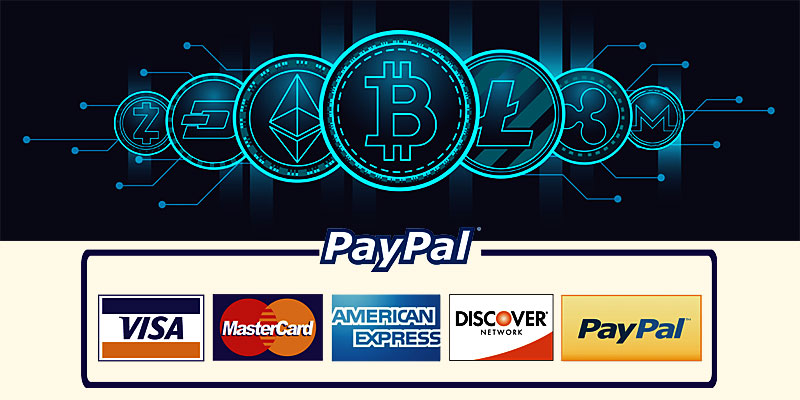 For everyone that still wants to pay with gold backed currency from the Federal Reserve we have that available as well. We are currently using PayPal's Credit Card System to process cards and we know there are a lot of people that have PayPal accounts and would rather pay that way also.